Atmospheric Water Generators
Hydrosphair's atmospheric water generators are the top choice for business and commercial applications. Our scalable, flexible, and modular product ranges are set to meet any customer requirements.
With heavy investment in R&D, we are continuously improving the technology of our water generation systems, setting the benchmark in the industry. Our technology is recognized for its robustness, reliability and energy efficiency. All Hydrosphair atmospheric water systems can be coupled with renewable energy sources or generators for 100% untethered and decentralized water production.
The A-Series "AeroWell" is an all-in-one solution for extracting clean and safe drinking water from the natural moisture in the air with a daily production capacity ranging between 9-130 gallons per day. Its modular and scalable design allows it to meet the requirements of a vast range of applications.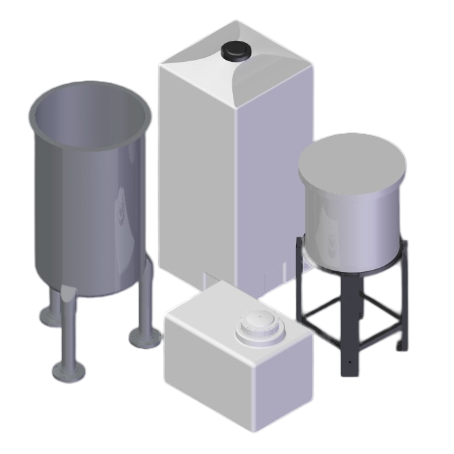 Discover the perfect water storage solution with our range of tanks, from a compact 10 gallons to a substantial 1050 gallons. Crafted for durability and versatility, these tanks suit various needs, whether it's emergency supply, irrigation, or large-scale applications.
Custom Atmospheric Water Solutions
We pride ourselves in ensuring that our customers' requirements are fulfilled. If your organization has unique or specific requirements, we can work with you to design and develop a solution that will meet your needs.
Request a Quote
Get in touch with us to see how we can help you choose the right solution for your application.